Advertising on web-portal "Steklosouz"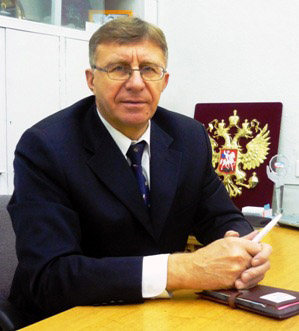 DEAR COLLEAGUES!
This section is meant for advertising of glass industry production and gives you information about conditions of advertising.
The advertising will be published in "Enterprises" section. Companies, taking advantage of advertising at web-portal "Steklosouz", make a great contribution to promotion of their production to domestic and international markets.

Wishing the economic prosperity and success in sales of production,
The President of "Steklosouz",
V.I.Osipov
Terms of advertising
Dear colleagues!
The time for information publishing about your company and your production will expire on 12th February, 2007. Administration of "Steklosouz" earnestly asks you to reform the advertising agreements and to choose the required tariff for the service (appendix 1).

Send the duly signed agreement and application (appendix 2) to "Steklosouz" address: reklama@Steklosouz.ru or by fax +7 495 963-67-36 so we can make the bill and send it to your address for payment. On 12th February 2007 advertising for companies, which haven't paid for this service, will be temporarily suspended until payment will be done. The procedure of advertising for companies registering for the first time, is similar like for constant advertisers.
Attention: By decision of Presidium the 30 % discount is granted for "Steklosouz" members.

Note: companies, that selected tariffs 1 or 2, will receive access login and password for regular renovation of own information. The servicing on tariffs 3 will be supported by portal administration.

"Steklosouz" administration doesn't account for content of advertising materials!!!
Agreement of advertising on portal
Download the Agreement of advertising on portal
Information publishing request form
To fill the information publishing request form
After registration you should sign-in to "Steklosouz" portal and add the information about your company in Russian language.
Types of services and tariffs for information publishing of web-portal "Steklosouz"
Tariff
Information to be published
For 1 month Euro (without VAT)
For 1 year Euro (without VAT)
1
Name of the company, address, telephone, fax, contacts, e-mail address, link to your website. Information about company. Information about product types (in accordance with classifier). Price-list for production. Photo / logotype.
50
600
2
Name of the company, address, telephone, fax, contacts. Information about product types (in accordance with classifier).
30
360
3
Publishing of banners
150
4
Design of banner
100
5
Publishing of news-releases and articles of commercial character *
100
6
Publishing of advertising in newsletter dispatch **
50 for one dispatch
(100 words)
* The cost of publishing of news-release (specially prepared information about product or company, distributed by the company for publishing in mass media). News-releases are available for all visitors of web-portal and are included in regular dispatch.
** The cost of advertising publishing in newsletter dispatch depends on quantity of words.
On questions of advertising on web-portal contact us: Тел.: (495) 411-68-40
E-mail: tkacheva@steklosouz.ru
Banner adverting on web-portal
You can choose banners of "Steklosouz" of Russia for publishing on your own web-site here.